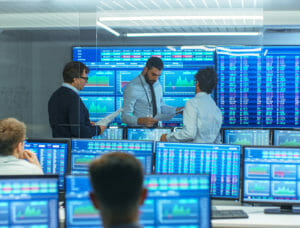 Challenge
A combination of business growth and environmental issues—it was running out of space in its primary office and its data center was located in an area at high risk of flooding—led a large financial trading operation to start planning the relocation of both facilities. Executives at the firm wanted both moves coordinated to minimize potential disruptions.
In addition, while the current production data center was housed in a multi-tenant office location with all voice, WAN, Internet and trading circuits terminating, the trading firm wanted to move to a colocation facility.
SMI Analysis
SMI performed an in-depth review of several colocation providers that were located outside the flooding zone while also performing an in-depth inventory of the existing network. The SMI audit uncovered billing for unnecessary services and also identified single-points-of-failure shared between carriers.
SMI Solution
Based on its review of the colocation providers and its analysis of the firm's business objectives, SMI made recommendations and then negotiated pricing and contract terms with the colocation vendor that was selected.
SMI designed the circuits to support the new infrastructure with a 100% physically diverse dark fiber ring.
SMI project managed the move of all circuits, canceled and cleaned up all the old services and confirmed billing had ceased.