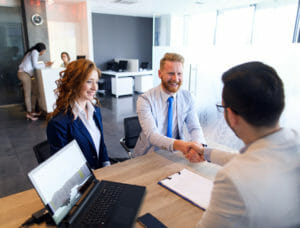 Challenge
A growing international bank was planning to relocate to new offices—including moving and re-implementing its 50+ circuit network. Having experienced a major rise in network expenses as well as a growing pattern of network outages—despite being overprovisioned with multiple carriers—the bank wanted to use the relocation as the occasion for a top-to-bottom network re-evaluation.
SMI Analysis
SMI performed an in-depth inventory of the existing network, identifying every circuit in place, its function, carrier, available bandwidth and cost. As part of this analysis, SMI determined that the bank had an overly complicated billing structure which was hampering network management. Given the bank's current and projected growth, SMI worked with key executives and business unit leaders to clarify goals and determine what was really needed to meet planned business operations.
SMI Solution
In developing a network infrastructure for the bank's new location, SMI found numerous opportunities to save money, increase network capacity and implement improved redundancy and backup.
The SMI solution delivered totally diverse paths into the new building (and beyond) to eliminate future points of failure and establish failover between carriers.
SMI project managed the entire move of over 50 circuits.
SMI saved the bank over 40% in communications expenses, increased the bandwidth capacity and simplified the billing to a few consolidated statements.